BY THE NUMBERS
CHICAGO—Los Angeles and Chicago vied for the top slot for retail property sales in the first half of 2017, according to a report from Real Capital Analytics. Deal volume fell more on a year-over-year basis in Los Angeles than in Chicago, but at $1.582 billion, Los Angeles made it to the top of the leaderboard, and Chicago at $1.536 billion came in second.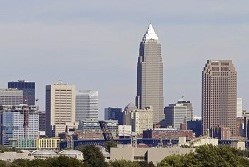 CLEVELAND—A new study by CBRE Research finds that seven out of the top ten affordable office metros are located in the Midwest. At $18.36, Cleveland came in third, and Albuquerque was the cheapest at $15.50. "It isn't surprising for those of us working in the Cleveland market," says Ryan Jeffers, first vice president at CBRE in the corporate and tenant services group. "Rents in the CBD have been at the same levels for literally two decades, providing great opportunities for office tenants, and helping to justify much of the residential conversion." The other six Midwest office markets that have the most affordable downtowns are Milwaukee, Indianapolis, Cleveland, Kansas City, Louisville, and St. Louis. Six Midwest suburban office markets also rank as the most affordable including those of Indianapolis, Cincinnati, Louisville, Detroit, Milwaukee, and Cleveland.
DEALTRACKER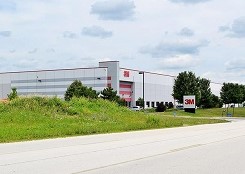 DEKALB, IL—NAI Hiffman's industrial services team recently represented a private owner in a 410,400-square-foot lease renewal for 3M Co. at 1211 Fairview Dr. in Dekalb, IL. The St. Paul, MN-based 3M manufactures and markets a range of tech products and services. It originally occupied the asset in 2007 as a build-to-suit for lease with a term of 10 years. In early 2016, NAI Hiffman's John Cash, executive vice president, along with vice presidents Adam Naparsteck and David Haigh, were retained to negotiate the renewal. They obtained a favorable agreement, company officials say, and extended the lease another five years. The class A industrial asset is a precast building featuring a 32' clear height, T-5 light fixtures, ESFR sprinklers and 178 trailer parking spaces. CRESA's Mike Gordon represented 3M.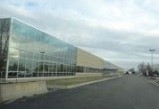 CLEVELAND—KeyBank Real Estate Capital has provided a $12 million first mortgage loan through its CMBS platform for Allen Park Industrial, located in Allen Park, MI. The property consists of two industrial buildings and a garage building, totaling 809,918 square feet. The facilities were built in 1957 and 2000, with renovations in 2010 and 2014-2016. Roush Industries anchors the property. Robert Williams of Key's commercial mortgage group arranged the financing with a 10-year term and 30-year amortization schedule. The loan was used to refinance existing debt and recap equity.
BUILDING BLOCKS
WHEELING, IL—Joint-development partners, The Missner Group and Sitex Group, are set to begin a new 84,000 square foot speculative warehouse on a 5.3-acre site at 1075 Chaddick Dr. in suburban Wheeling. "The proximity of the site to O'Hare and the interstate system, as well as its access to a skilled labor force and executive communities, make this a viable project for our portfolio and will make it an attractive option for an industrial user requiring a new, modern facility in a sought-after submarket," says Barry Missner, chief executive officer of Missner. The 30' clear height development, located near the four-way interchange of Willow Rd. and I-294, lies within the Northeast Cook County submarket of Chicago, making it eligible for Cook County's Class 6B tax incentive status. It will accommodate both small and mid-size users, and be available to a single-user or divisible for up to two tenants.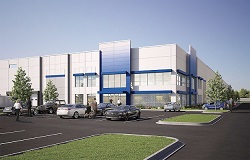 CHANNAHON, IL—Principle Construction Corp. has just completed the site infrastructure and a new 750,000 square foot office/warehouse facility on a 34-acre site in Channahon, IL. The building, which is on the corner of Bluff Rd. and I-55, is the first building in the new Channahon Corporate Center. IDI Gazeley is the developer of the business park. Principle was responsible for constructing all elements of the infrastructure, including: pond, pump house, utility extension and installing a lift station for the entire park, and will continue on to build out infrastructure for the remaining 72 acres of the park. Channahon Corporate Center is located near the intersection of I-55 and I-80, and features immediate access to the Bluff Rd. interchange and close proximity to the BNSF Railway and Union Pacific's global intermodal facilities.
Article Published on GlobeSt.com by Brian J. Rogal
https://www.globest.com/sites/brianjrogal/2017/08/29/middle-market-digest-the-midwest-85/?channel=sectors&section=industrial