The Patton, Willes, and Fuller team has been incredible to work with in helping us achieve our disposition goals. Every assignment they have worked on has been a successful one and they leave no stone unturned in using the Marcus & Millichap platform to find the right buyers for the product we are selling.
Brett Cooper
Vice President, Asset Management – Northern Region
Kimco Realty (NYSE: KIM)
New Hyde Park, NY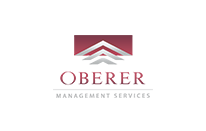 Patton | Wiles | Fuller has represented our company in both sale and purchase transactions for many years. The team does an amazing job throughout the due diligence process in order to ensure a timely closing. The team is well connected, easy to work with, and very professional.
Chris Conley
Partner & President
Oberer Companies, Oberer Realty Services
Miamisburg, OH
The Patton, Wiles, and Fuller team has constantly worked as hard as possible for me, always putting my needs as a client first. They are smart, creative, and aggressive, and I really like working with them. We have closed 15+ deals together in the past several years and have a 100% success rate.
Josh Dinstein
Head of Retail Asset Management
Garrison Investment Group
New York, NY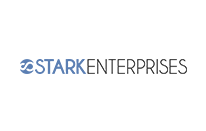 The Patton | Wiles | Fuller team of IPA has played an integral part in shaping our company's portfolio, as we have transacted nearly 20 properties through them over the last 5 years. They are as energetic, aggressive, and intelligent of a group as you will find in the commercial brokerage business, and I look forward to many more deals together.
Ezra Stark
Chief Operating Officer
Stark Enterprises
Cleveland, OH
We have enjoyed working with Institutional Property Advisors for over ten years. Erin, Scott, Craig, and their team are instrumental in helping DeVille Developments with dispositions and acquisitions for our retail portfolio.
Roger DeVille
Founder
DeVille Developments
Canton, OH
I have known the Patton, Wiles & Fuller team since 2008. They have been instrumental in helping me buy and sell multiple assets throughout the Midwest and have done an exceptional job facilitating these transactions. They have their pulse on the retail marketplace and are one of the most knowledgeable brokerage groups in the country when it comes to shopping center sales.
Rob Glimcher
President
Glimcher Group Inc.
Pittsburgh, PA
We have sold multiple properties through the Patton | Wiles | Fuller Group with outstanding results. Scott and his team maintain a high level of professionalism along with an unmatched ability to locate ready, able buyers. Our most recent transaction was far from simplistic but Scott was able to help us navigate over the hurdles in the deal and produce the result we wanted. We would not hesitate to use Scott for our real estate transactions going forward.
John McGill & Matt McGill
President, Manager
MPG Property Group
Jupiter, FL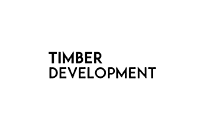 Patton | Wiles | Fuller is an amazing team. I have been in the shopping center business for 35 years and you are by the far the best investment brokers I have ever dealt with. I cannot wait to give you more listings. Keep up the great work.
Douglas Bercu
Principal Owner
Timber Development
Longwood, FL